Asset Management Service
Minimize Downtime – Reduced Expenses – Increase Efficiency
Whelco Industrial is proud to offer exceptional Asset Management Services that deliver unparalleled benefits to our customers. Our comprehensive motor management system is designed to minimize downtime, optimize facility performance, and minimize the financial impact of any shutdown.
Our program provides a 24/7/365 supply of spare equipment, which is managed, refurbished, and stored on-site at Whelco for your convenience. Our team of experienced professionals is committed to ensuring that your motors are always ready for use when needed. In the event of an equipment failure, we can deliver equipment from storage, pick up the item, rebuild it, and prepare it for storage. Our detailed reports on your spare parts usage are also designed to optimize your production processes and improve your bottom line.
By entrusting your spare equipment to us, you can use your floor space more efficiently for production purposes, rather than storing spare motors. Our secure and controlled environment ensures that your motors are stored safely and are always available for immediate use.
Our asset management program uses QR code technology to track spare electrical/electronic parts and monitor their movement, whether in use, storage, or out for repair. With our asset management services in our Customer Portal, you can keep your fingers on all of your equipment in an easy-to-use system, making your life easier and allowing you to focus on your core business operations.
SPARE EQUIPMENT – On-hand supply of replacement equipment
ROUTINE MAINTENANCE – Monthly, quarterly & annual maintenance records available.
MAXIMIZE FLOOR SPACE – Reduce the non-productive space required in your facility.
FAST DELIVERY – 24/7 response with quick delivery to meet your needs.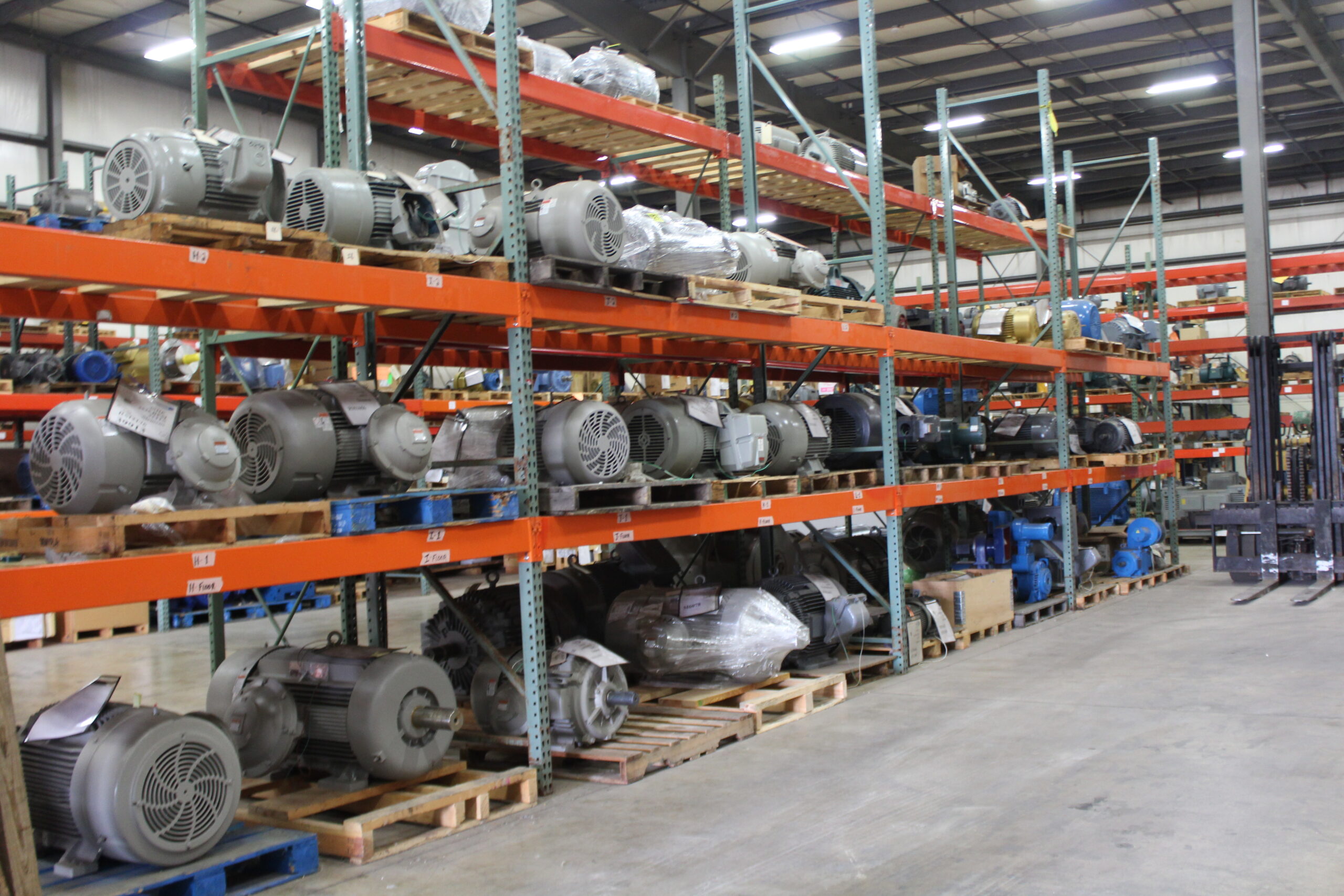 Local Pick-Up & Delivery Services Available (800) 952-4345
Tracking Your Repair or Equipment
During the repair or storage process, you can check on the status of your equipment through our
CUSTOMER PORTAL